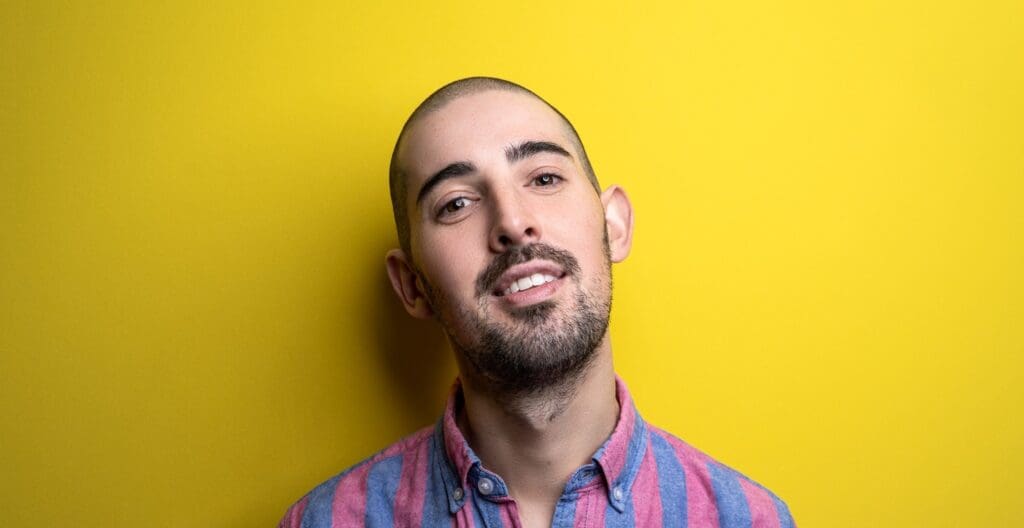 Before joining the MA Screenwriting course in 2016, Chris wrote, produced and acted in various shorts films, while also doing background work on film and TV productions around Scotland.
At Screen Academy, Chris wrote musical short "Free" which was produced by MA Film students. While developing his final project, a TV pilot, he was paired with an industry mentor at Hat Trick studios.
After graduating, Chris developed further television scripts with his mentor, signed with an acting agency, and continued to work in small production roles on short films – but ultimately felt like he was doing too much all at once.
In mid 2018, Chris tried out stand up comedy for the first time. He found it to be a good balance between writing and performance, and quickly built up momentum on the Scottish comedy scene. He reached the semi-final of So You Think You're Funny, the final of Scottish Comedian of the Year, and was nominated Best Newcomer at the Scottish Comedy Awards 2020.
He also wrote, produced and starred in another musical short – "The Impasse" – for BBC Short Stuff.
In the last year, Chris completed his first Fringe run, was a finalist at Leicester Square Theatre New Comedian of the Year 2022, and continues to perform at comedy venues across Scotland and beyond. Currently he's getting ready for his first Glasgow Comedy festival show on March 30th, "Pot Noodle at the Sex Sauna", about his time working as a receptionist at a gay sex sauna.