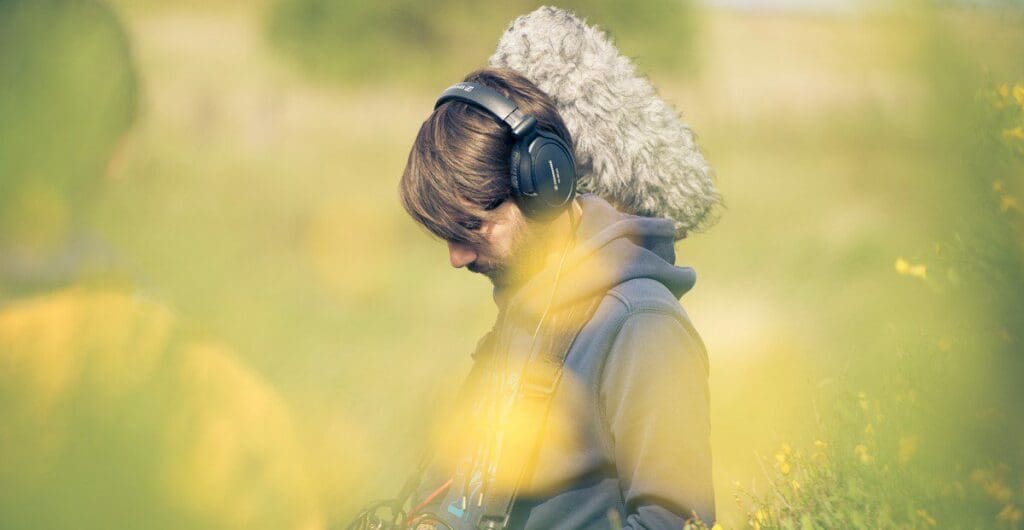 Before coming to Scotland to study at Edinburgh Napier University, Jaime studied a BA in Communications and Audiovisual Arts at Universidad Salamanca, Spain. He also spent time studying in Italy and Uruguay, before completing his MA in Fiction for Television and Film: Direction and Production in Barcelona. He then wanted to further his knowledge in film, specifically film audio, so came to study the MA Film at Edinburgh Napier. 
It was the practical focus of the course that attracted him, and Jaime enjoyed the variety of film production techniques he learned, not only in his chosen specialisation of sound but also in other areas. 
Jaime is currently working as a sound recordist for film and TV. He has worked on the BBC show A View From the Terrace since it started and is just starting series 3. He has also recently wrapped up a Netflix original series and works on documentaries, commercials and corporate materials.
Jaime says:
"For me, it is not about big names, it's about sharing moments with very talented people, both cast and crew, making what we like the most, films. Enjoying all those experiences and learning from them, that's the best. Every day is different, and that's something very unique and particular that we should be proud of. My advice if you're considering the course is: just go for it. It'll open doors and will make you feel like you're really part of it. Of course, it'll be tough once you've finished the course and don't really know how to get started in the industry, but you'll already be involved, even if you don't think so at that stage, opportunities will come and you'll be ready to learn from them."