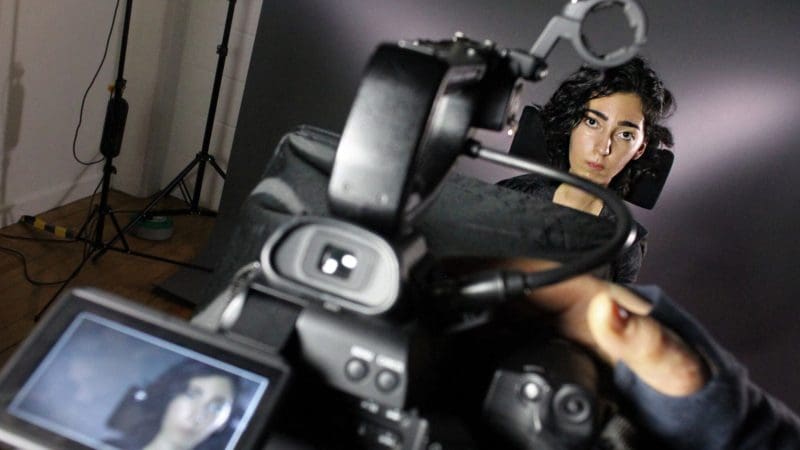 After graduating, Kiana started an internship with media co-op to make a short hip-hop protest film about the Care Tax, Tax on Me. The Care Tax affects thousands across the UK, including Kiana, by charging for essential support services for disability at the point of service. Tax on Me premiered in August 2017, followed by a screening at SQIFF. Another short directed by Kiana, Poly Amour, was part of the SQIFF shorts programme. Kiana was also nominated as one of the #30under30 inspirational women in Scotland 2017.
Kiana's internship followed a mentor scheme while at Screen Academy Scotland, with Louise Scott, Director of media co-op. The internship was funded by SCVO in partnership with Inclusion Scotland. Kiana is now co-producing/co-directing her own independent long form documentary, Kiana: Stargazing and Spinraza about her journey of trying to access life-changing treatment, and a glimpse at the stars! She is also launching her #Spinraza4all campaign for international access to the treatment, whilst making content for BBC The Social.
"I chose to study at the Screen Academy because I wanted to learn to make films, fiction films, and my experience before was in the factual genre. The most important thing for me was linking up to the industry and finding work beyond my university endeavours – the mentor scheme along with other industry events arranged by the Screen Academy really helped me to do that.
Ultimately, I think studying the MA really helped me to go beyond my comfort zone, to learn the rules of filmmaking so I can break them. And that's what I encourage other students to do. But don't break health and safety rules!"
Kiana wrote a blog of her experience for the Screen Academy Scotland website:
http://www.screenacademyscotland.ac.uk/content/kiana-kalantar-hormozis-internship-media-co-op