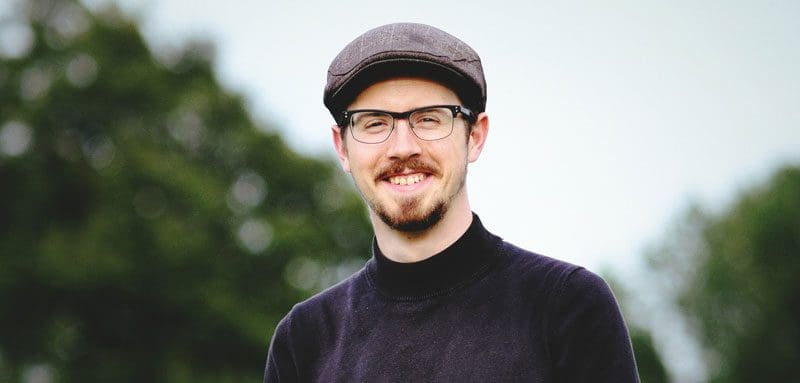 Before arriving in Edinburgh in 2015 to undertake the MA Screenwriting programme at Screen Academy, Pearce worked at the BBC and in film/TV production in Northern Ireland. While on the MA course, Pearce was able to collaborate on productions with students from Edinburgh College of Art, Queen Margaret University and the University of Edinburgh. Upon graduation from Screen Academy Scotland in 2017, Pearce returned to Northern Ireland where he quickly moved into various production, research, and development roles, working across both factual TV and scripted drama with companies like Stellify Media, Afro-Mic Productions and 7Wonder.
Pearce then moved into a full-time development role in Darlow Smithson Production's newly-founded Belfast office, and for the last year and a half has been developing and pitching scripted and unscripted series ideas to BBC, Channel 4, Channel 5, RTÉ, National Geographic, among others. As well as this Pearce has continued to produce short films, set up his own production label, Figboot Productions, and is currently producing a 20" film with Wolfhound Media as part of the RTÉ Storyland talent development scheme.
Pearce produced 2022 short An Irish Goodbye, which won Best British Short Film at the 2023 BAFTAs and Best Live Action Short Film at the 2023 Academy Awards.
Pearce says
"The MA Screenwriting course gave me the perfect grounding of skills and knowledge upon which to pursue a variety of roles across production and development, both in scripted and unscripted. The teaching of James Mavor, Nigel Smith and the entire SAS staff has allowed me to develop not only a deeper understanding of the fundamentals of story, but also the business of bringing that story from script to screen. The experience I have gained through this course has been invaluable in all the roles I have had since graduating."