Mia Ylönen - Graduate catch-up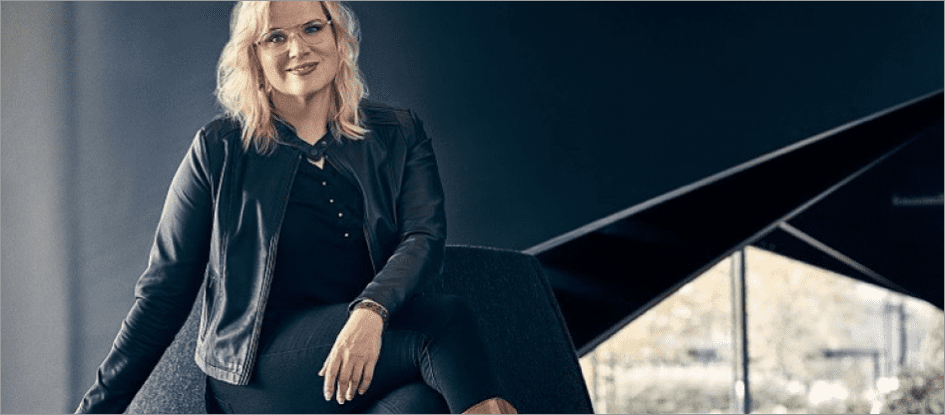 In a recent interview, Mia Ylönen discusses her career after graduating from Screen Academy Scotland in 2011:
What was your career before you joined Edinburgh Napier University?
Before my career as a producer and a screenwriter, I worked as a foreign news journalist for the national newspaper Helsingin Sanomat in Finland as well as a TV news reporter for the Public Broadcasting Company, YLE. After hitting 30 I felt a growing urge to do something more creative and ended up pursuing a career in film & drama. I'd visited Edinburgh before and wanted to do my degree there, so I ended up applying for Edinburgh Napier's MA Screenwriting programme. I graduated in 2011.
What was your ENU experience like?
I had a great time in the historical city of Edinburgh (including its cinemas and rock bars) and enjoyed my studies immensely. I specifically remember the horror of the first actor roundtable during which I realised how on-the-nose my dialogue was. The most memorable part was the Engage workshop that took us to four different countries – I ended up making lifelong friends and having my first feature film script optioned. It ended up in development hell, but that's another story.
What have you been up to since graduating from Edinburgh Napier? 
I worked as a freelance screenwriter for eight years before joining the Helsinki-filmi production company as a drama producer/writer. During my freelance years I developed several feature films and TV drama concepts and eventually worked as a head writer. I wrote episodes for Moscow Noir (TV4 Sweden / Cmore 2018), a Swedish thriller set in Russia, and co-created and was the head writer of Bad Apples (Elisa Viihde Viaplay 2021), a psychological drama set in a mental asylum.
After joining Helsinki-filmi I produced my first series, The Replacement, a Finnish adaptation of a BBC miniseries of the same title, to be released on Elisa Viihde Viaplay in 2022. I also co-created and wrote ID, the very first Finnish drama series for HBO Max, shooting in 2022.
The biggest challenge was to push through the seemingly quiet freelance years, the period in which I was working like hell but nothing seemed to go into production. Having come from the hectic pace of journalism, it took me a while to realise and accept how long it takes before films and drama series see the light of day. It takes courage and stamina to pursue a full-time career as a screenwriter, and I tip my hat to anyone who can make a living out of it.
Please tell us a bit about your upcoming show, ID, the first Finnish drama to be commissioned by HBO Max.
The 6-part series is co-created by myself and my writer-producer colleague, Aleksi Bardy. ID (working title) combines the pulsating world of a high-stakes thriller with the visually mesmerising world of art and forgeries. The story revolves around Finnish art fraud investigator, Emma, who goes undercover to infiltrate an auction house in Stockholm to investigate the firm's connections to money laundering. To go undetected, Emma chooses the cover identity "Annika", a hot-headed socialite who lives for wild parties, drugs and alcohol and is the opposite of the cool, calm, and collected Emma.
Do you have any advice for someone wanting to follow in your footsteps?
Write a killer pilot or a feature film script – write something you'd want to watch, and use your own voice. It most likely won't get picked up immediately, but it's the best calling card you can have. 
Listen and keep learning, and once you're in a position where it's possible to lift others too, do so.